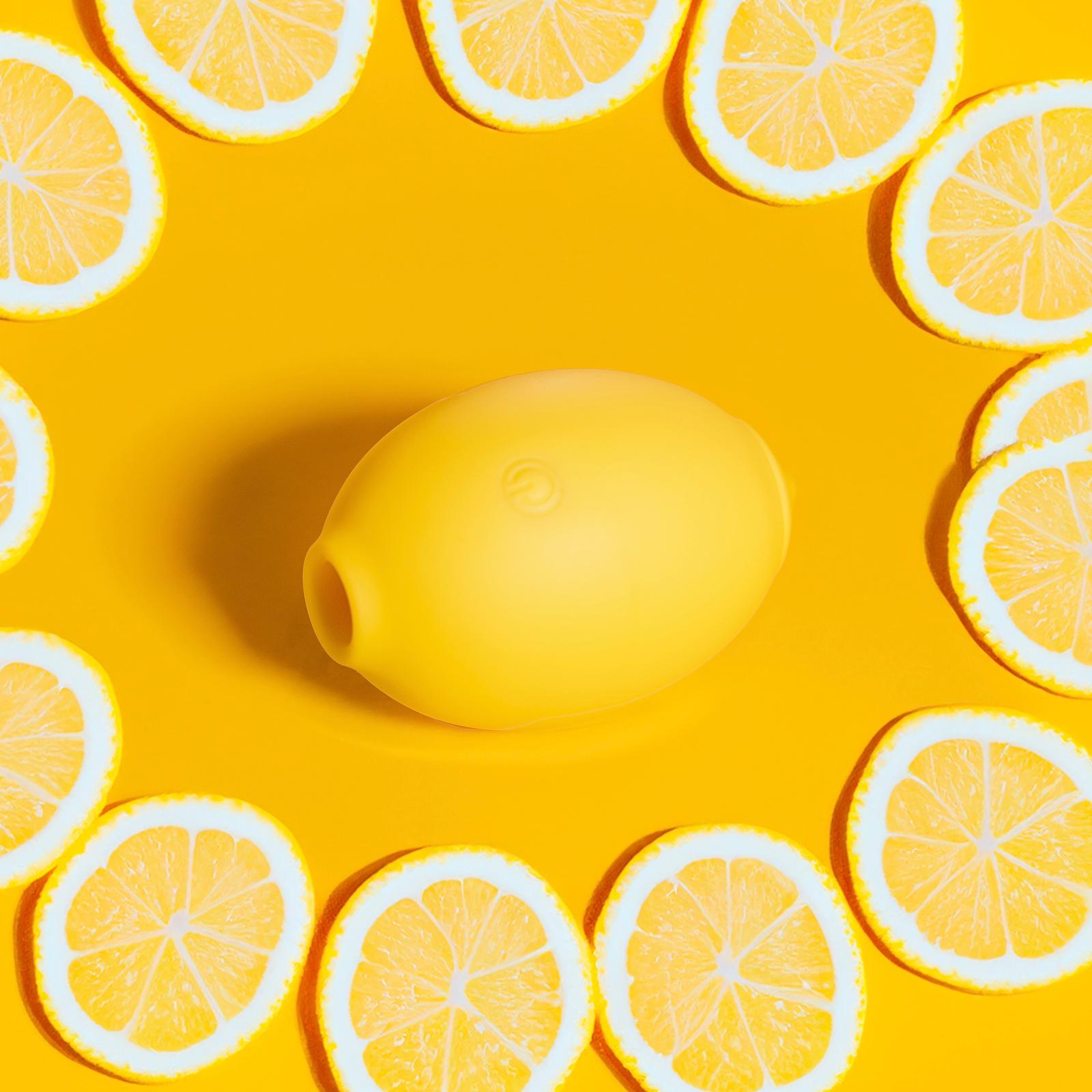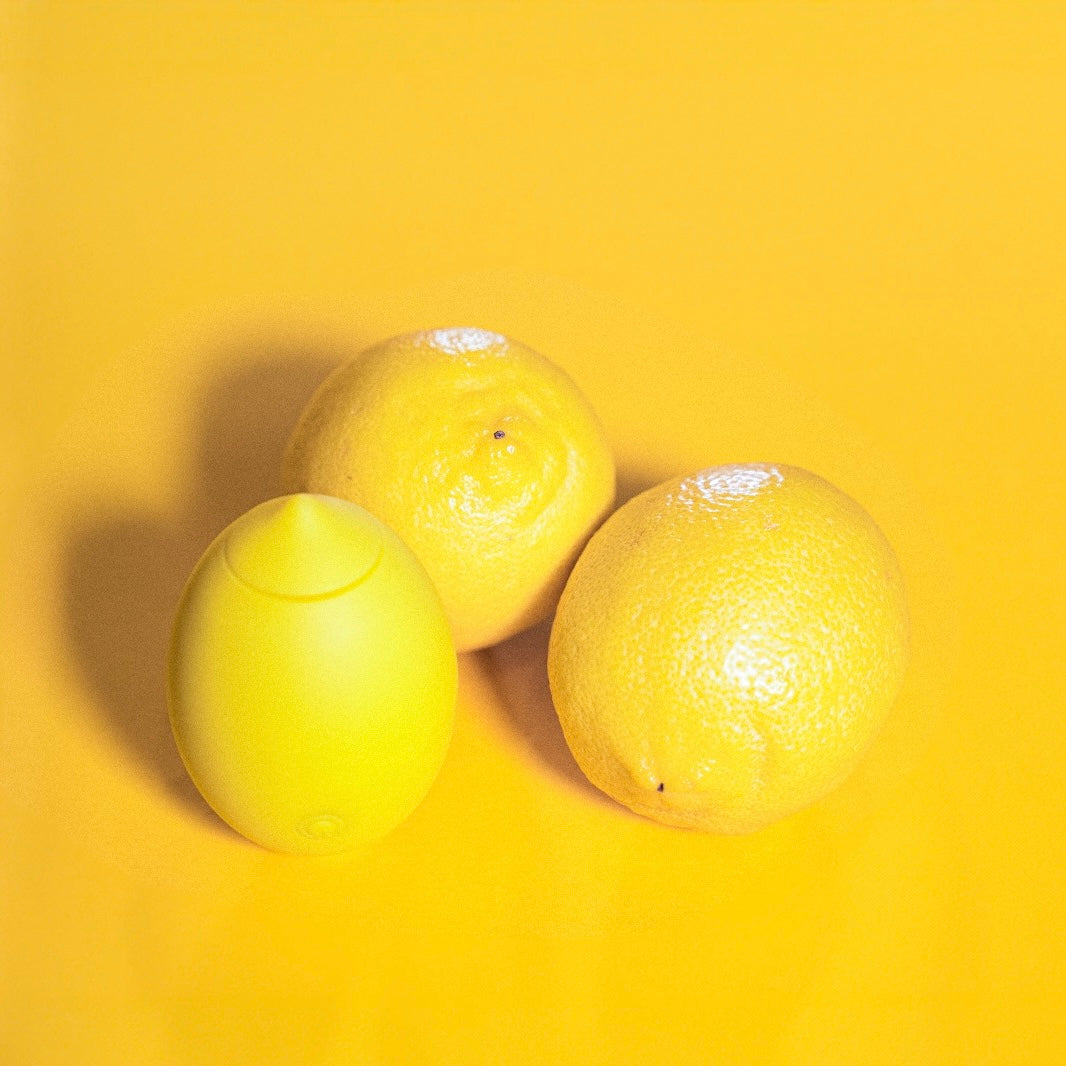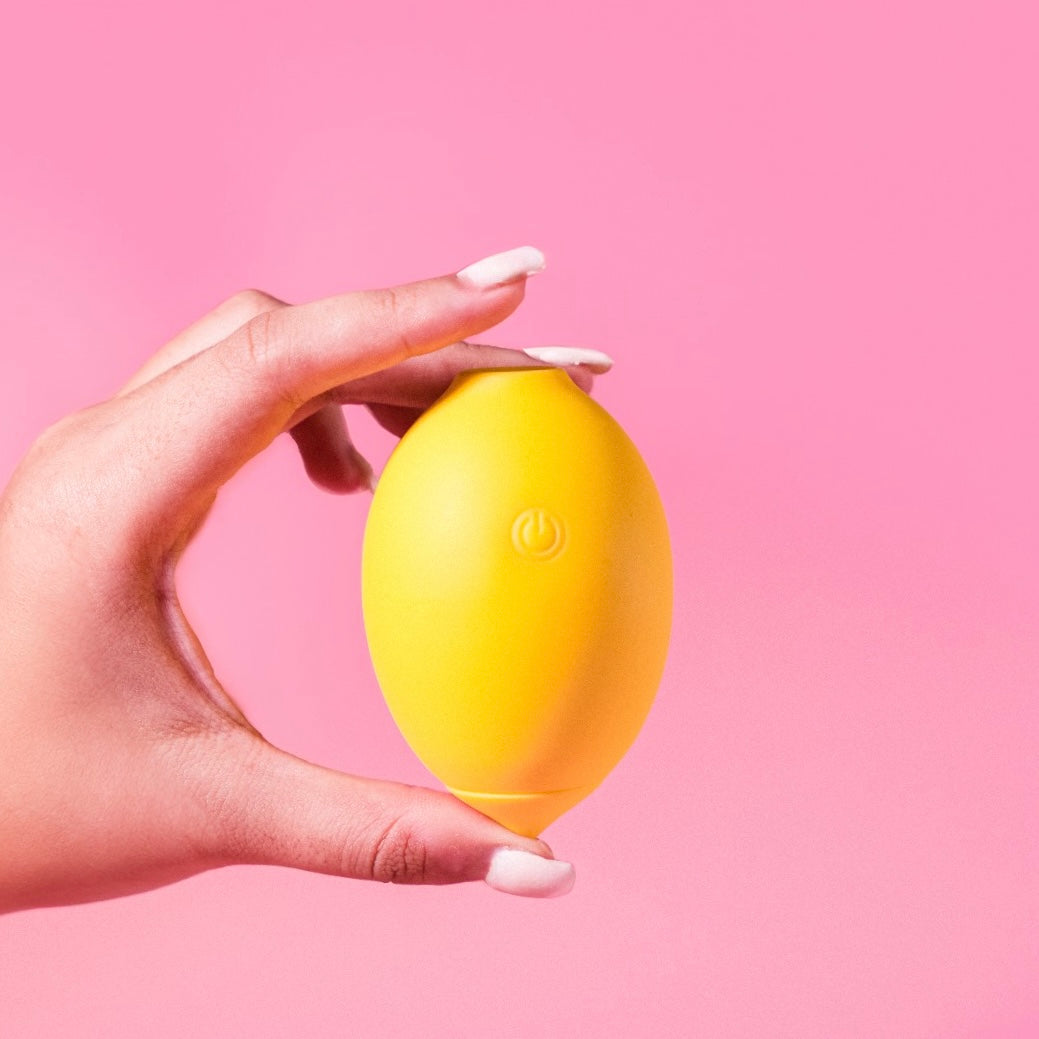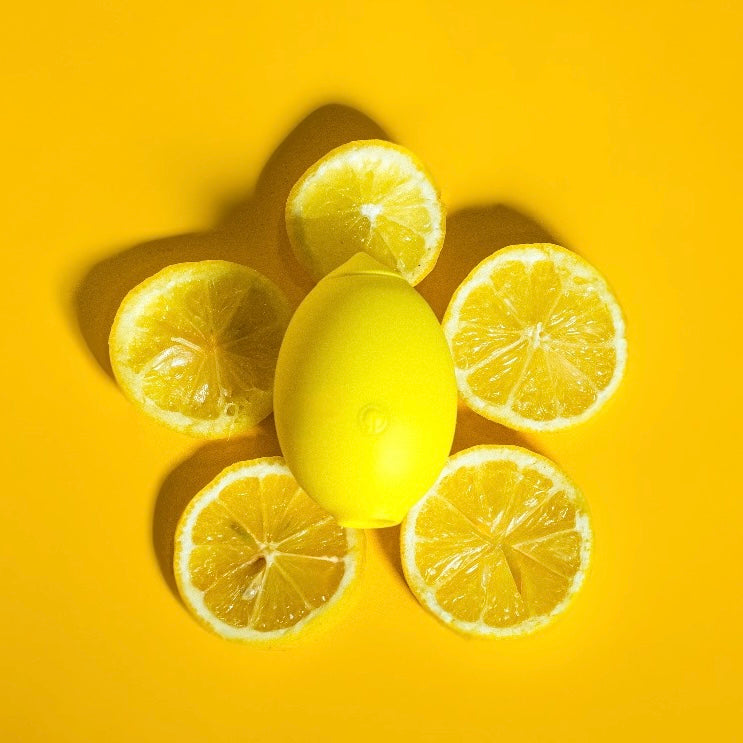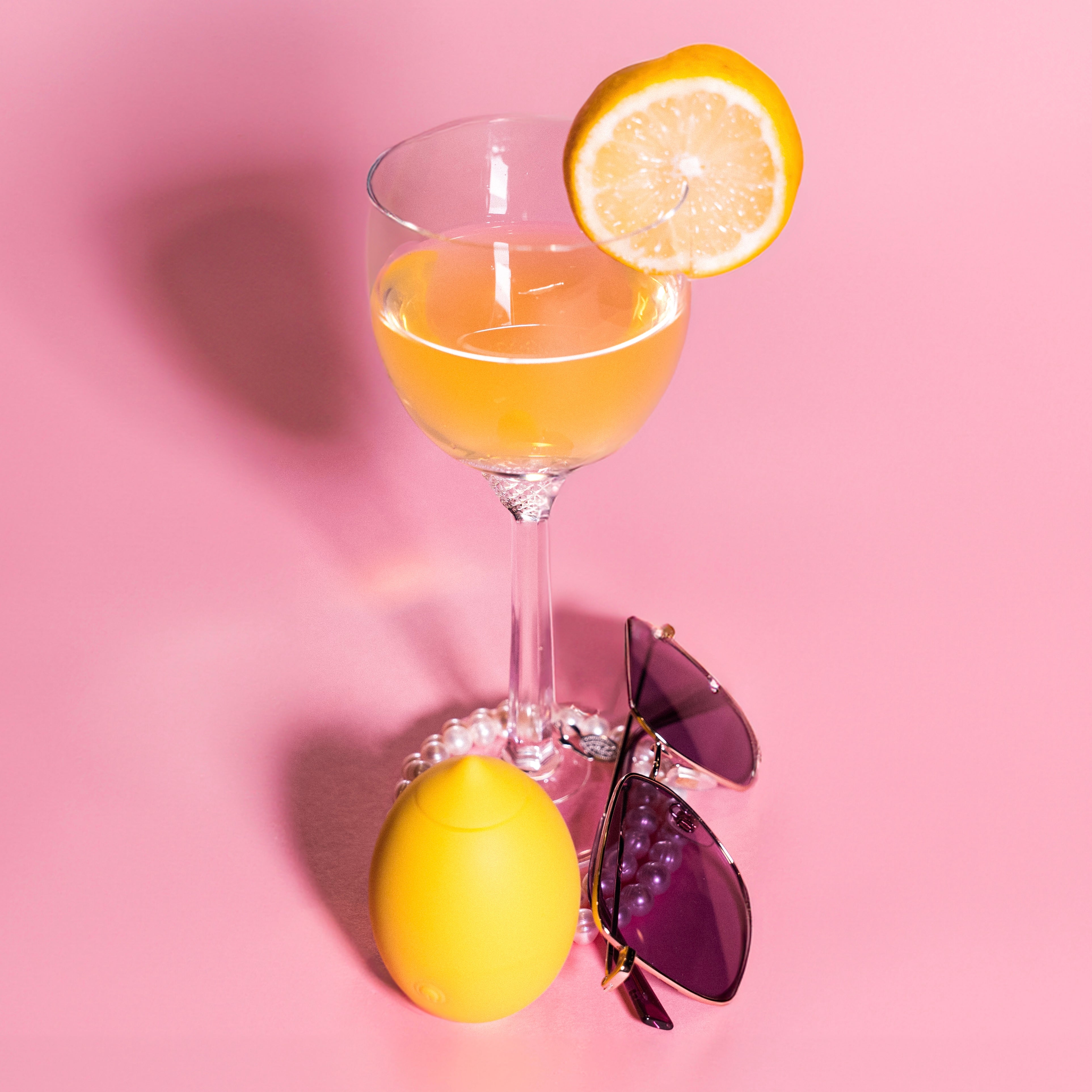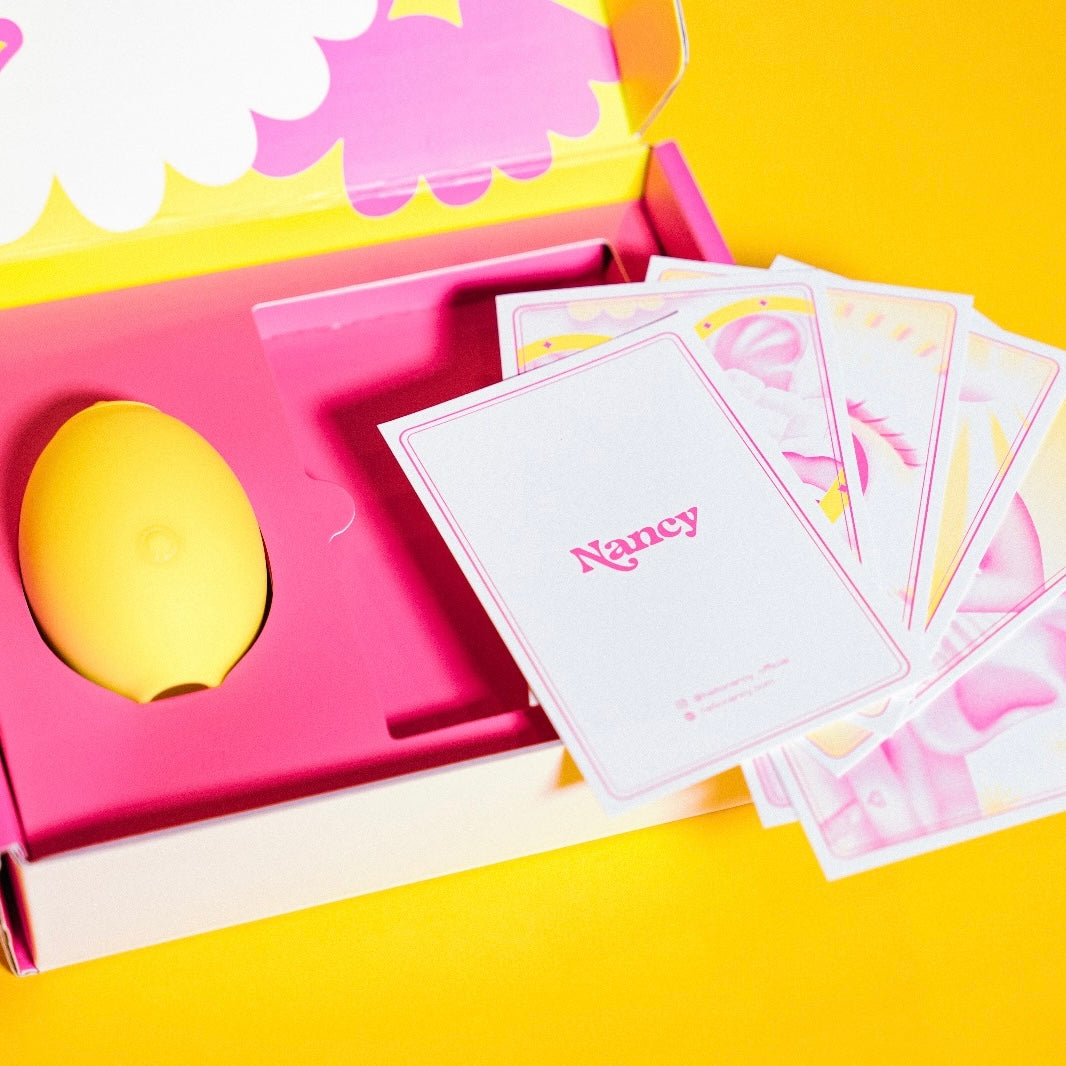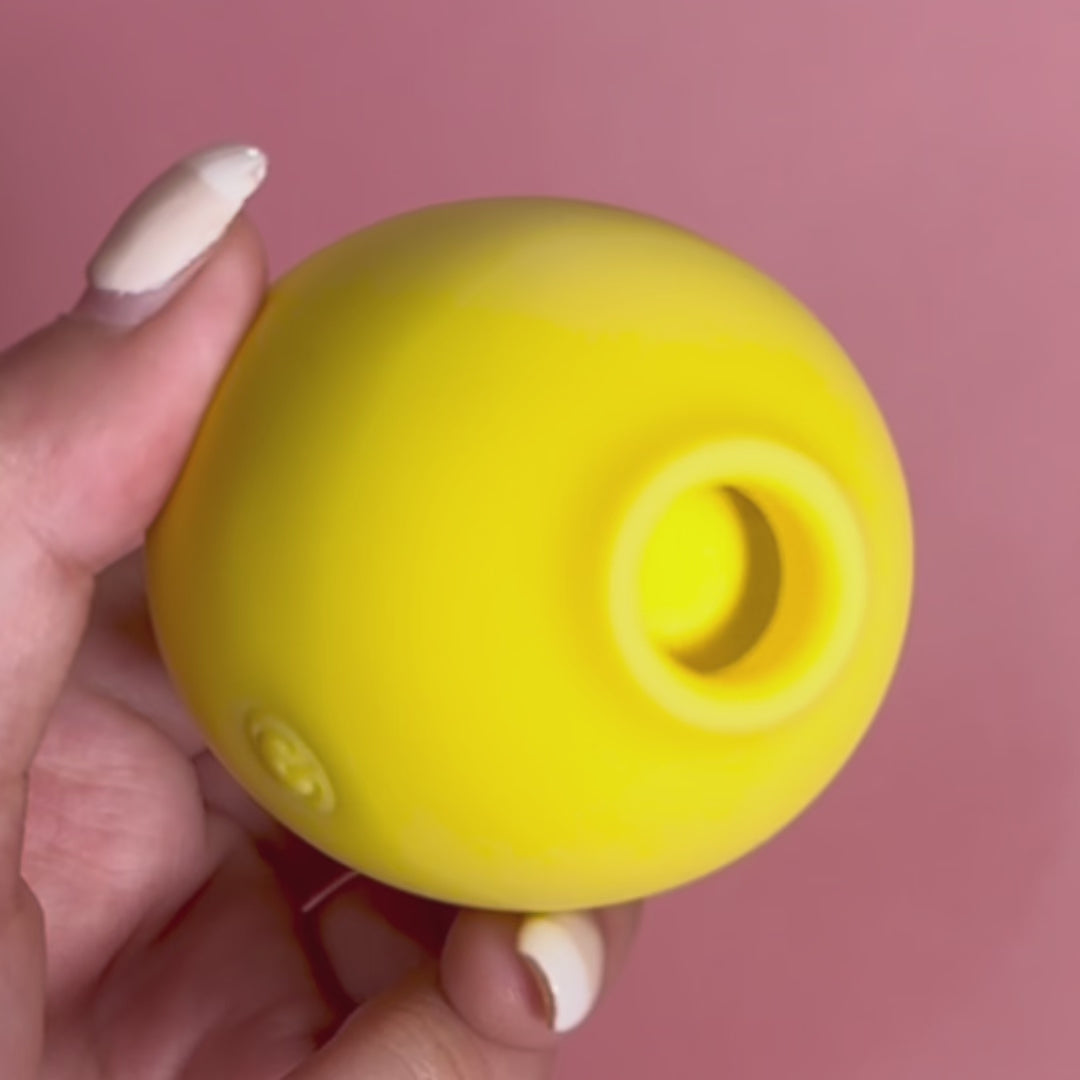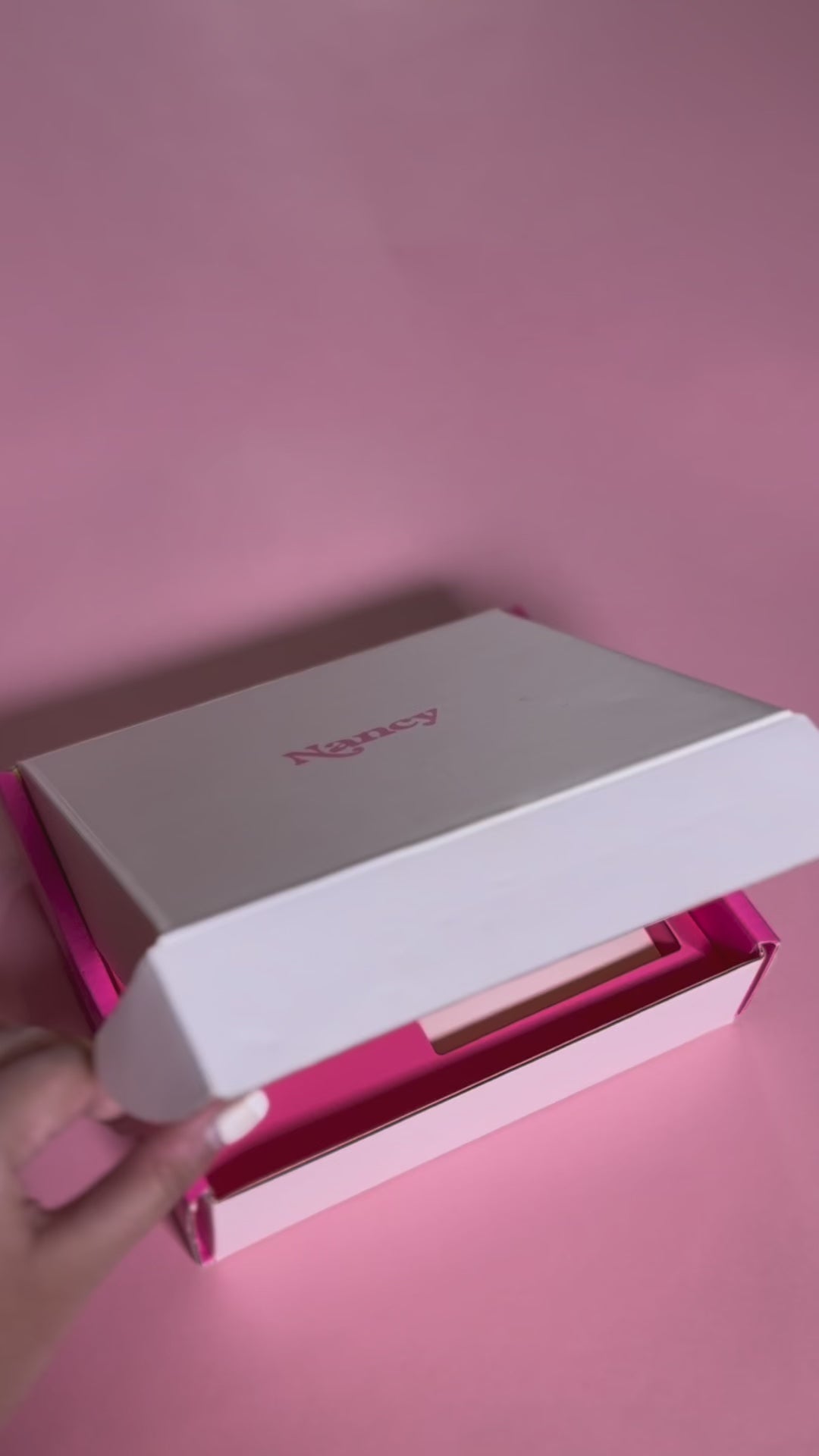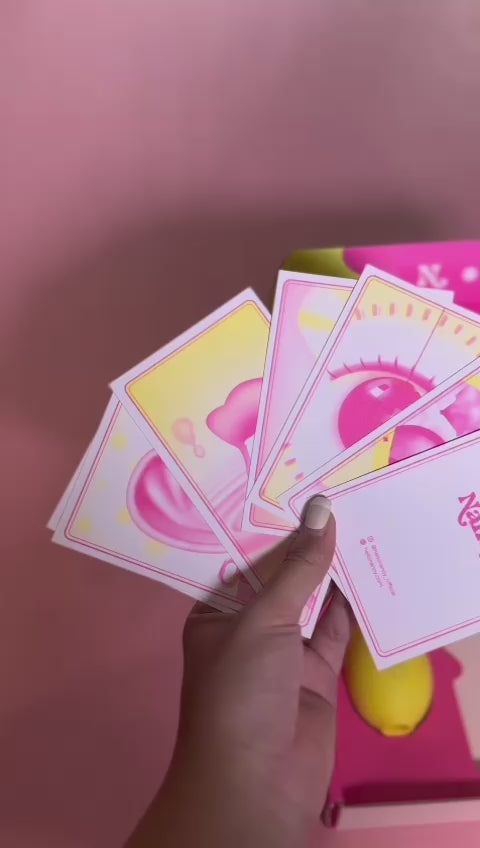 Lem Clitoral Massager
Meet Lem – your zesty new playmate for intimate moments. 
It's happy yellow hue makes it perfect for those exploring clitoral air suction for the first time, promising longer, more powerful and deeply satisfying orgasms. Made with premium body-safe materials, Lem's texture is silky smooth to the touch. Compact and discreet, it's also designed to (quietly) invigorate the senses. And finally, make a splash whenever and wherever you feel like it; Lem is waterproof! 
With 10 unique intensities and patterns, explore and find the sensation that delights you most. Lem is a fresh escape from everything boring, blending zest and discretion in every touch.
✨ Discreet shipping
✨ 30-day free returns
✨ Limited stock
Lem Clitoral Massager
USB pin charger
Lem self-love manual
Premium, body-safe silicone 
Waterproof
10 unique intensities and patterns
Quiet and discreet (Shhh!)
120-minute play time
90-minute charge time
USB pin charger
Lem dimensions (HxD): 7.8cm x 5.1cm
Ready to power up your Lem? Press and hold the button for 2 seconds to bring Lem to life. Watch it light up in response. Give it another press and you're ready to go!
The first level is a gentle start, allowing you to explore various areas of your vulva before focusing on the clitoris.
Press again to cycle through 10 unique intensities and patterns. To turn Lem off, hold the button for 2 seconds at any moment.
Ships in December. Only 25 units available.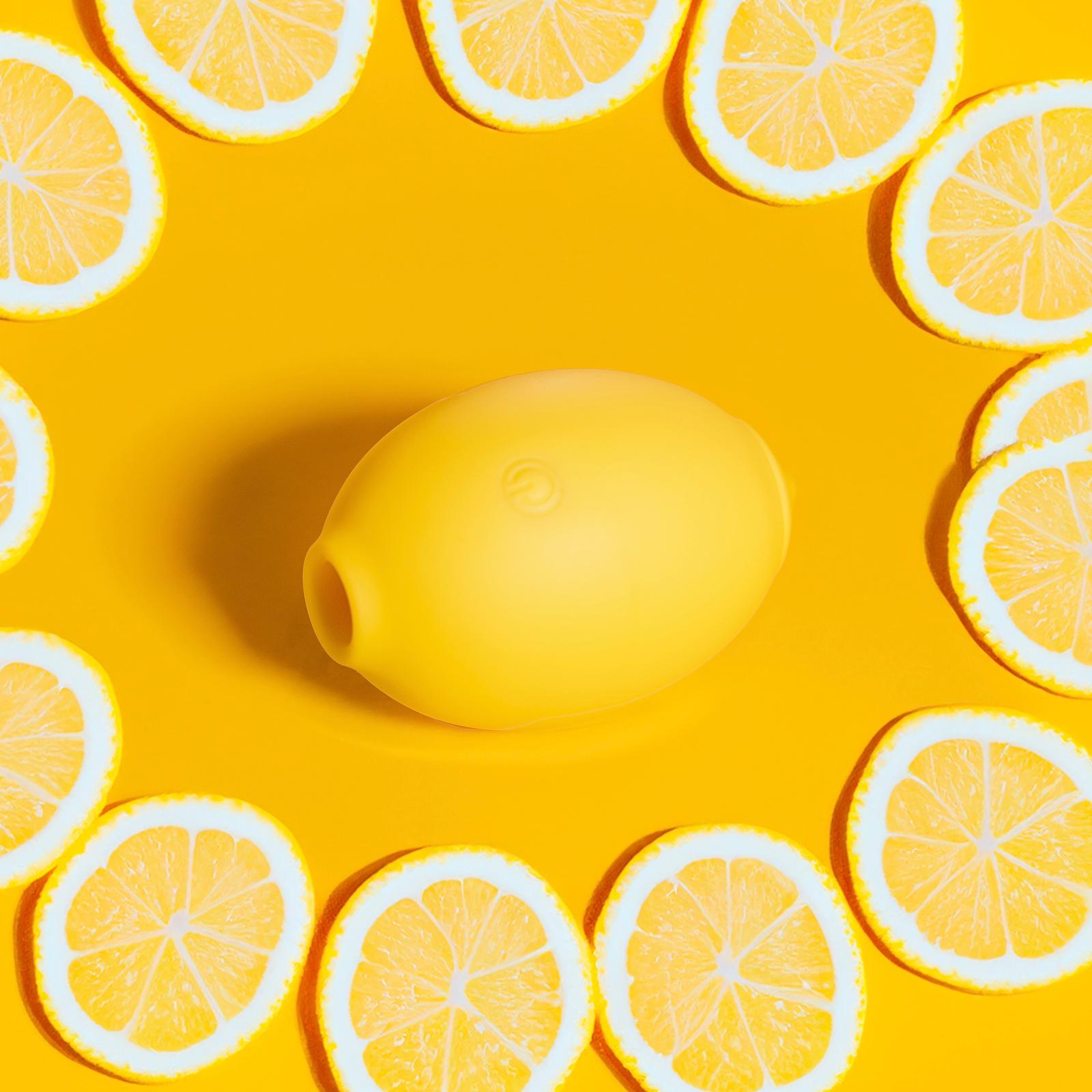 As someone who values discretion in intimate products, there couldn't be a more perfect choice. It's quiet, efficient, and the lemon design is a really clever disguise. The suction feature is unlike anything I've tried before and honestly I can't get enough of it.
TBH, Lem has rocked my world more than a few times now (and even with my husband)! It has definitely made an impression on me... a bit of a wet one too, hehe
I'm addicted. Lem sucks and pulls in the wildest way. It's enough to get you moaning. Then the air suction hits just right, and bam, when you come, it feels like it's drawing the orgasm right out and keeps the throbbing going way longer. Soooo good!
Why Lem? Because Ordinary is Boring.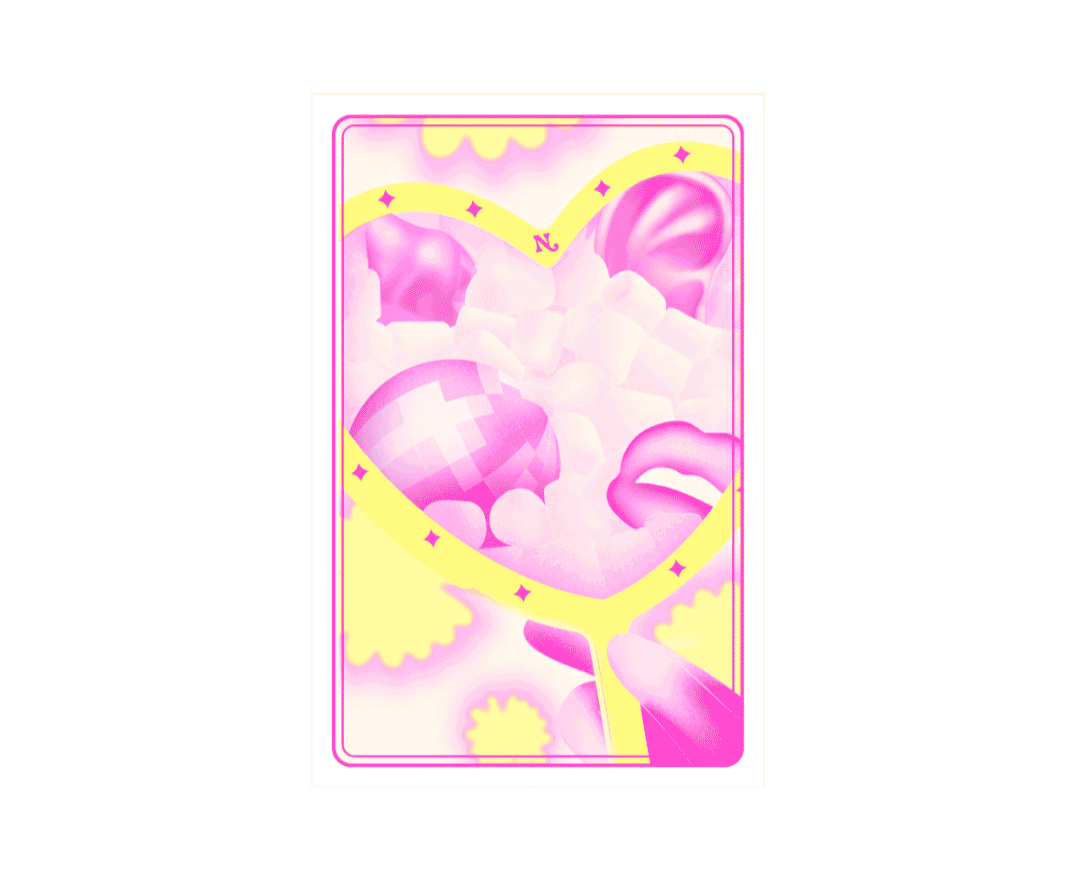 Let's get playing
Lem's self-love manual
Navigating the path of self-pleasure is an adventure with Lem's guide. Designed for both beginners and experts, it features helpful tips to maximise your experience. In collaboration with Hong Kong artist Lou Pau, we've created special, sensual illustration cards, adding an artistic touch to your journey. Enjoy these unique collectibles as you explore the delights of Lem.
FAQ's
What is your shipping policy?

All orders over US$65 receive free shipping. Plus, we ensure discreet packaging for your peace of mind. We proudly deliver worldwide, so you can enjoy our lovely products wherever you are.

At checkout, you'll find the shipping cost and estimated delivery time. For our US customers, we offer fast shipping which delivers within 1-2 business days, and slower shipping that takes about 3-5 days. For our international friends, delivery usually takes between 7-10 days.
Do you ship internationally?

We also ship internationally, so no matter where you are in the world, you'll be able to receive your Lem.
Is your packaging discreet?

We understand how important discretion is when it comes to personal pleasure. That's why we go the extra mile to ensure your privacy. 

When your order arrives, it will be shipped in plain cardboard boxes without any big logos or letters. So, no need to worry about any nosy neighbors or kids knowing what's inside. It's just between you and Lem.
What's included with Lem?

When you receive your Lem, you'll get everything you need to start exploring your pleasure journey!

That includes the Lem Clitoral Massager, Lem self-love Manual, and USB pin charger.
Is Lem waterproof? Can I use Lem in the shower or bath?

Absolutely! Lem is waterproof (IPX6 certified), so feel free to take it with you into the shower or tub for some steamy, wet fun.
Can I use lubricant with Lem?

Yes, you can! However, we recommend using a water-based lubricant for the best experience with your Lem. Silicone-based lubricants can also be used, but may damage the surface of the toy over time.
How do I clean and maintain my Lem?

Taking care of your Lem is simple and straightforward. You can easily clean it with warm water and mild soap, or opt for a toy cleaner for an even deeper clean. After cleaning, make sure to dry it thoroughly before storing it in a cool, dry place.
We've made charging Lem super easy and convenient for you. The Lem comes with a pin-style charger that plugs into the back of your toy. Simply attach the other end into a USB port or adapter, and let it charge. Voila!

Can I return Lem if I'm not satisfied?

We want you to be completely satisfied with your Lem, so we offer a return policy of 30 days. If you're not satisfied with your purchase, please contact us and we'll do our best to make it right.
How long does Lem take to charge?

Lem takes approximately 90 minutes to fully charge, and once it's fully charged, it provides up to 120 minute of uninterrupted pleasure.
What is the warranty on Lem?

Our warranty policy is 12 months. If your Lem has any defects or malfunctions during this time, we'll replace it for you. Please contact our customer service team at care@hellonancy.com to inform us that you would like to return your purchase, and we will provide instructions on how to start your return.

What is the minimum age to order Lem?

To order Lem, you must be at least 18 years old. We take this age limit very seriously and will not knowingly ship to anyone under 18. By using our site and ordering Uno, you confirm that you are 18 years of age or older.
You may also like
Save $7.50
Save $10.00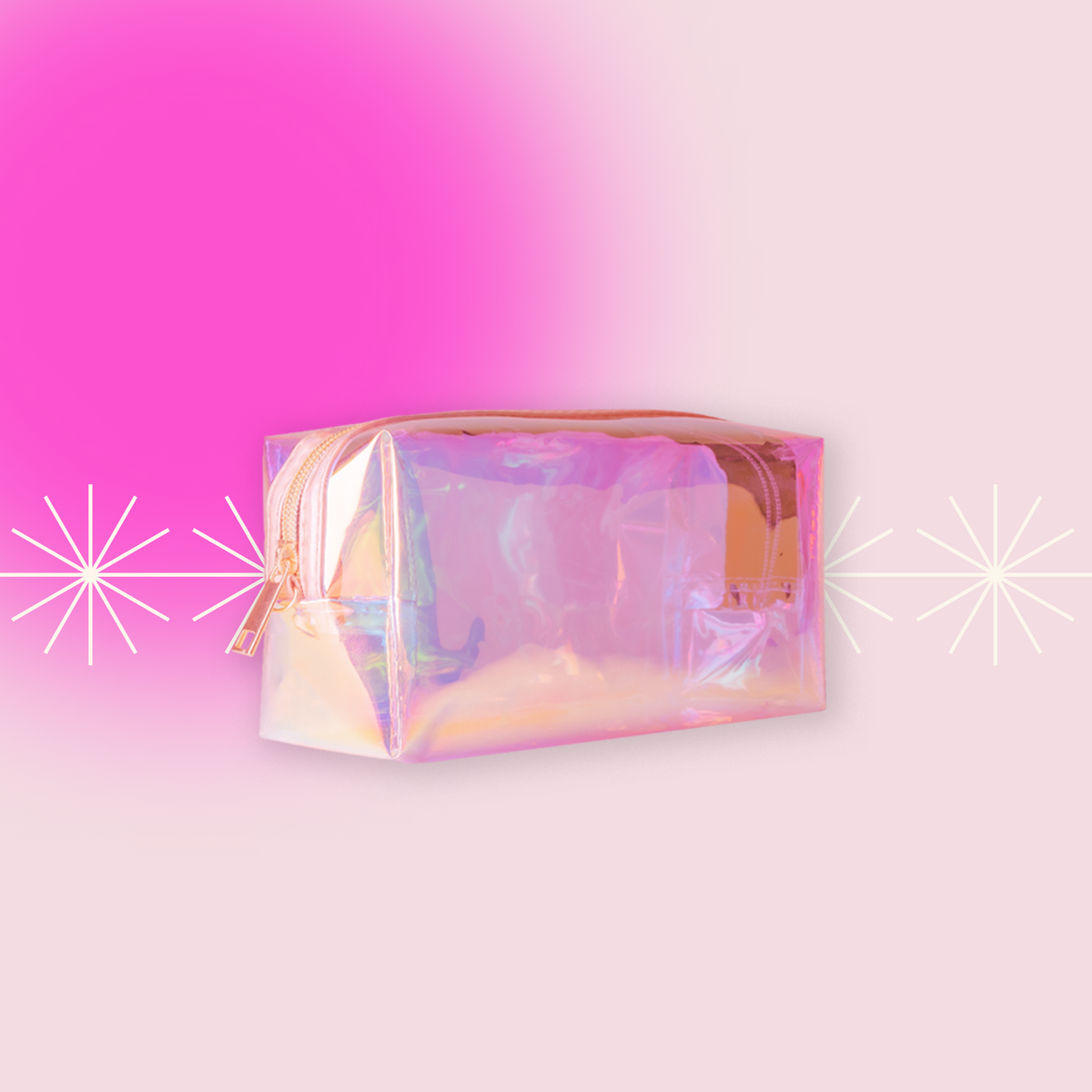 Save $70.00